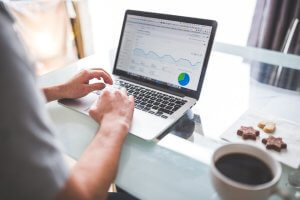 As the winter months draw on – and it's worth remembering that this year there's a real chance that some parts of the UK will find themselves 'dreaming of a White Easter' – it's not just about keeping your workplace warm.
It's even more important that your staff feel warm. Warm workers in winter are happy – and happy workers are motivated.
Looking out of the window and seeing snow on the ground outside can persuade people they're cold even when they're inside and the heating's running. What's the solution? There are options – but the best known is obvious.
Just as snow on the ground immediately makes many people feel cold, nothing more immediately restores that idea of warm than the image of hands wrapped around a steaming mug of something hot.
Having a hot drinks machine onsite is one of the best options available for delivering that, warm, happy contented feeling to many colleagues at once. Many machines – the FLAVIA 500 is a perfect example – deliver coffees, teas, and more at speed, serving a wide range of Britain's favourite brands. It's a lot quicker than forming a queue at the kettle.
Which model best suits your workplace? There are a lot of factors at play. We put together some questions to consider, but if you're still unsure, get in touch.
With over 25 years' experience in the industry, we're confident we can help. We'll listen to your thoughts, ask some questions, and provide a recommendation. In fact, once you're in touch with Nexus Drinks, we can take it from there and get you up and running fast.