Which vending machine will meet your factory staff's needs?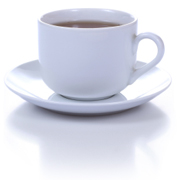 Most of us spend around eight hours at work each day, the majority five days a week but some up to seven days a week, providing the right drinks vending machine solution is an important decision.
It impacts significantly on the working environment, productivity and ethos of a company. In a busy work environment drinks need to be supplied quickly and efficiently with the minimum of disruption.
From small table-top coffee machines offering luxury coffees like Latte and Cappuccino for your showroom or boardroom, to larger coffee machines for your warehouse or open-plan office areas, Nexus have a coffee vending machine to match. In-cup technology guarantees delicious, freshly-made drinks time after time from all your favourite brands including Nescafe Gold Blend, Kenco and Maxwell House.
Below are some of the popular work place vending solutions.
Klix Outlook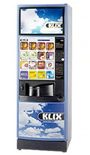 The Klix Outlook is an efficient vending machine for your workplace. Providing all the favourite brands including Nescafe Gold Blend, PG Tips and a wide selection of other drinks.
Klix 450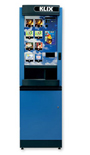 The Klix 450 vending machine is ideal for the smaller workplace. Providing quality branded drinks for your workforce this machine is compact for sites where space is at a premium.
Users
Vodafone: "The look of Klix coffee machines was undoubtedly one of the main reasons for choosing Klix – they are sleek and crisp and certainly look the business."
Marks & Spencer: "We approve of FLAVIA drinks because the wide choice means we can have the drinks we want. We have FLAVIA brewers in numerous locations within our head office so everyone can use them: in lounge areas, in the computer centre, some offices and where ever the work place warrants it. They are compact, clean and convenient, and make excellent drinks in a few seconds.
With 25 years in the refreshments business and a national support network, nobody knows more about vending than Nexus and nobody offers a wider range of vending machines and coffee machines.
To find out more about vending machines from Nexus Drinks give us a call now on:
0800 3357 500
Or email us at [email protected] and you can have a coffee machine delivered within days.