A water cooler goes well next to the office coffee machine
Water Coolers To Keep Your Company Cool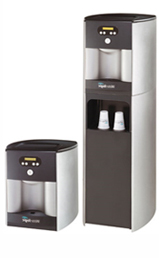 Water coolers, dispensing refreshing chilled water on tap, are one of the best things you can do for your business.
With a water cooler, your staff stay fresh, alert and healthy while you can offer a welcome alternative to hot drinks, all year round.
In fact, research shows that people concentrate better and suffer from fewer health problems when they drink the recommended six to eight glasses of water a day.
In today's air-conditioned, temperature controlled offices it's more important than ever to look after the welfare of your staff, visitors and customers and a water dispenser is a practical and inexpensive way to do it.
Plumbed-in Water Cooler
Delivering great-tasting chilled water on tap, but with no storage hassles, no heavy lifting, no leakage, no risk of running out and fewer administrative headaches, our increasingly popular plumbed-in water coolers will quench the thirst of the busiest offices.
They are simple to use, easy to keep clean and best of all, cost a fraction of bottled mineral water.
Join the national trend and switch to plumbed in water coolers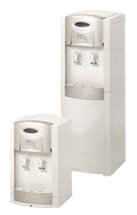 The benefits are:
Greatly reduced costs
No more storage headaches
No more leakage accidents
No more lifting those heavy bottles
No running out when there's a sudden change in the weather
Great tasting water, just as good as the bottled variety
No more irritating invoicing/accounts queries
Nexus offer water coolers anywhere in the UK at very competitive prices.
Call Now:
With 25 years in the refreshments business and a national support network, nobody knows more about vending than Nexus and nobody offers a wider range of vending machines and coffee machines.
To find out more about vending machines from Nexus Drinks give us a call now on:
0800 454 301
Or email us at [email protected] and you can have a coffee machine delivered within days.