Coffee Machines for All Workplaces
Coffee machines were once a luxury – today, they're a necessity. No kitchen is fully fitted, no office equipped, no meeting complete without a coffee machine.
In fact, if there's one drink everyone enjoys, it's coffee and if there's one piece of essential equipment every home and business needs, it's a coffee machine. Call us today for free delivery of your machine and to receive your free starter pack on 0800 454 301 or alternatively fill out our contact form.
Choose from our selection of coffee machines below:
FLAVIA Coffee Machines
Easy to run and simple to use, FLAVIA coffee machines are ideal for offices, retail outlets a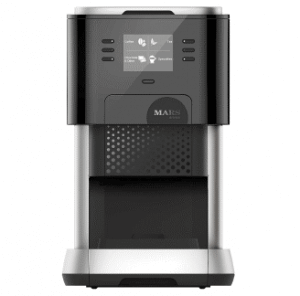 nd showrooms. Producing cups of good quality tea and coffee, including espresso and cappuccino, the FLAVIA coffee machine is the ideal combination of practicality and value.
Bean to Cup Espresso Coffee Machines
With both WMF and Jura bean to cup coffee machines available, we offer you a choice of the very best available. These will produce results as close as you can get to a barista without needing the same training – the differences are in what features and automations you want. We'll be happy to walk you through your needs.
View Bean to Cup Coffee Machines
Traditional Coffee Machines
Nexus offers a wide choice of traditional coffee machines for the most discerning customers, from one group to four group systems.
Filter Coffee Machines
I

f you prefer freshly filtered coffee, we offer a complete range of Technivorm filter coffee machines or 'pour and serve' systems, which provide the classic filter coffee solution via heated glass jugs or vacuum flasks.
Call Now: 
With 25 years in the refreshments business and a national support network, nobody knows more about vending than Nexus and nobody offers a wider range of vending machines and coffee machines.
To find out more about vending machines from Nexus Drinks give us a call now on:
0800 454 301
Or email us at [email protected] and you can have a coffee machine delivered within days.