Keurig®
Your Brand. Your Drink. Your Way.
The Keurig brewing system is a perfect system for offices in need of a good cup of coffee. The K-cup system is designed to give you drinks that are café quality, with the ease and choice that come from having a brewing system right there. Quicker than a traditional barista, and more reliable too, you'll be glad for the convenience of a Keurig, whether you're using it for yourself, your office or your customers.
Real Coffee: A proper cup of coffee for the office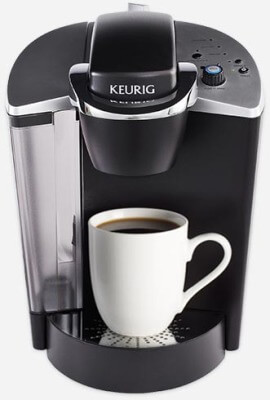 Keurig prepares coffee just as good as your local barista, and faster too. In just 60 seconds after you've decided what particular mix you want, you'll have a nice, steaming mug of it ready to go. It's not just coffee, either. You can make yourself a whole host of teas, hot chocolates, specialties and even iced drinks, all at the same, great, café quality.
When everyone's skipping their usual café routine on the way to work, you'll know that you've made the right choice in getting a Keurig brewing system for your office.
Real Choice: Something for everyone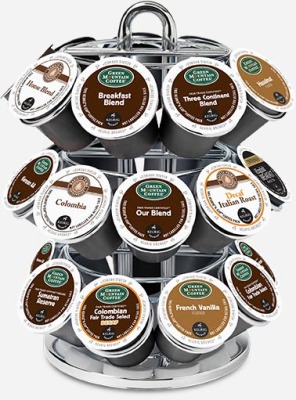 Whether you're a tea or coffee drinker, or prefer something a little more unusual, the Keurig can offer you a range of different drinks to suit any situation.
Tea lovers can relax with a traditional English Breakfast brew, or enjoy the tangy refreshment of an Earl Grey served at the perfect temperature and intensity. There's also green tea if you're looking to keep caffeine consumption down or lower your cholesterol levels.
The Keurig brewing system can make hot chocolate with the same ease and reliability that it produces coffee, so there really is an option for every preference.
Real Easy: The K-Cup System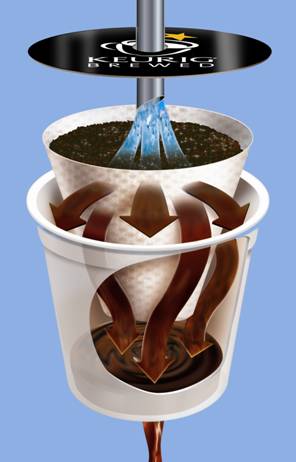 Getting your cup of coffee, tea or other beverage exactly right isn't always easy. You need to make sure you have the perfect amounts of everything, the water has to be at the right temperature, and in coffee the looseness of the grind can even have a big effect.
The K-cup is designed to take care of all of that for you in one simple little package. The blends are chosen and added at just the right ratio, with just the right amount of water at just the right temperature. Keurig's advanced filtering system ensures that brewing is neither too short nor too long, giving you the perfect drink, and all you have to do is put in your packet and press a button!
How easy is that?
With 25 years in the refreshments business and a national support network, nobody knows more about vending than Nexus and nobody offers a wider range of vending machines and coffee machines.
To find out more about vending machines from Nexus Drinks give us a call now on:
0800 3357 500
Or email us at [email protected] and you can have a coffee machine delivered within days.